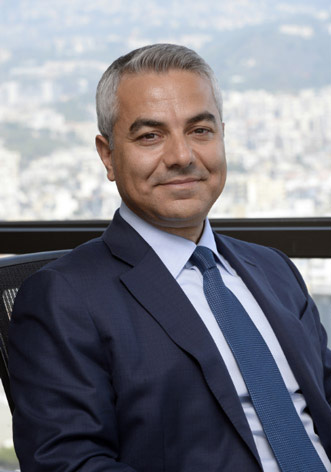 WELCOME TO
The Alfa online space and thank you for your interest in our CSR section

Welcome to the Alfa online space and thank you for your interest in our Corporate Social Responsibility section.

For us, aiming to have a sustainable corporate strategy rather than designing a separate CSR strategy is essential and vital considering that Sustainability is part of our DNA.

Corporate sustainability is a strategic approach that we are eagerly adopting, in our everyday business practices, by focusing on implementing improvements.

However the roll-out of our sustainability strategy over the past years is a continuous determination to fully integrating sustainability in all aspects of our business by taking into consideration the triple bottom line: People, Planet and Profit.

One of our program in addressing the aspects of sustainability is our Alfa 4-Life Program that saw the light in 2006.
This program is so dear to our heart, it is what we enjoy doing the most.

Stemming from our belief that children represent the future of our country, we chose to focus on helping fulfill the communication potentials of children with communication needs. Our employees have been working hard piloting CSR schemes that make positive impacts on the lives of disadvantaged children. We have collaborated with specialized therapists and organizations to build the children's communication skills, and harnessed the power of art to allow them to communicate better with society as part of our goal to support their social integration & their full-citizenship. Through "Alfa 4-Life" we have discovered many talents among children and students in communication needs within the NGOs we support as part of the program, and since 2010, our "Alfa 4-Life" program took a more focused approach to integrate children with communication needs into society. We are proud to have contributed to making a positive difference in their lives.

Since launching our CSR Program in 2006, we have been also engaging our subscribers and facilitating their contribution in our SMS- fundraising campaigns and we are delighted to see this collaboration driving fantastic results to the best of the organizations we support as part of our "Alfa 4-Life" CSR program. We have stood beside these children and these NGOs since 2006, and we will keep on standing by their side. For us as a responsible corporate citizen, this is an ongoing mission that will always be at the heart of Alfa, throughout its existence.

Alfa's leadership position in CSR reflects its ongoing corporate responsibility towards customers, suppliers and investors and contributes to Alfa's solid bottom line today. As a company that is ever expanding in the fast-developing sector of Telecommunications, we realize that there are growing expectations of us in the area of CSR. We promise you to continue to raise the bar and push our CSR efforts forward, to further strengthen our society and economy, and remain your service provider, employer, and partner of choice as we go forward.

Finally, I would like to take this opportunity to congratulate all those who have been involved in "Alfa 4-Life" initiatives and who have dedicated the time and effort to give disadvantaged people, namely children in communication needs, the chance to have a better quality of life. We hope to remain a rewarding part of the Lebanese society every day.

Sincerely,
Marwan Hayek
Chairman and CEO