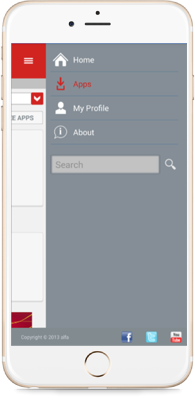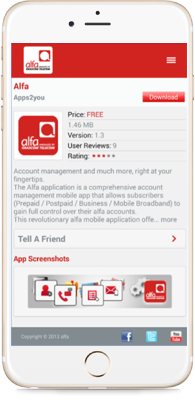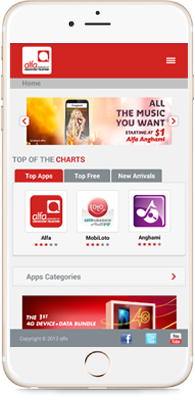 Introducing the first Lebanese app store, allowing Alfa subscribers to browse and download apps directly to their handset, paving the way for Lebanese app developers and entrepreneurs to showcase their creativity to more than 1.9 million subscribers from all over Lebanon!
Download Lebanese
The Alfa App Store is accessible from your PC and mobile. Start browsing and download the app of your choice now without the need of a credit card!
Here's how it works!
After logging in, you can access an ever-growing app store where you can download the application of your choice. The apps featured are filtered by price, category, and device. The price of any app you buy will be deducted from your Alfa credit (for Prepaid subscribers) or will be added to your bill (for Postpaid subscribers).
Spread your own apps
The Alfa App Store is designed to easily integrate with any mobile application, offering web and mobile app developers complete freedom in creating apps using the programming language of their choice.
Alfa will empower app developers with exclusive access to its network APIs (operator billing, messaging, location, subscription management and more), enabling them to enrich their applications with an outside-the-box set of functionalities and providing a competitive edge to web and mobile app developers.
To submit your apps for FREE, send us an email to alfaappstore@berycom.com