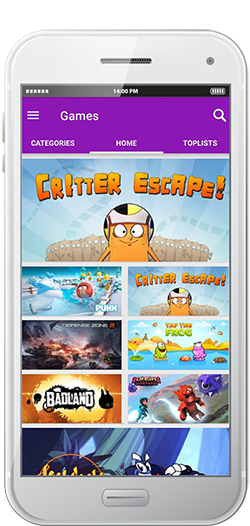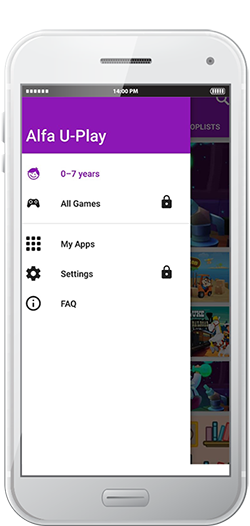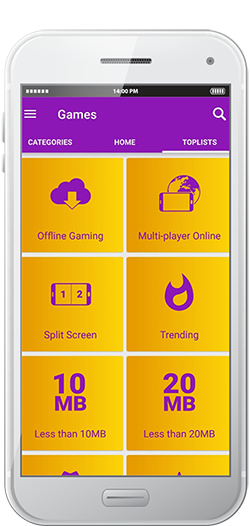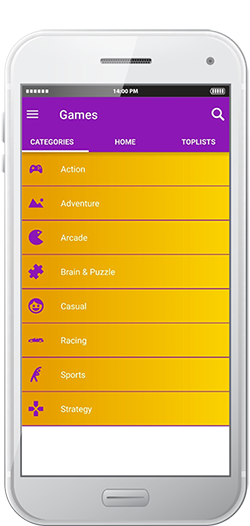 Alfa U-Play is a gaming application store that grants Alfa postpaid and prepaid subscribers, using Android devices, an unlimited full access to more than 440+ games that are child friendly and secure, for $4* per month or $0.14**/day.

MAIN FEATURES

NO IN-APP PURCHASES & NO ADVERTISING
No hidden costs and advertising. You and your child can play without interruptions!

OFFLINE GAMING
Alfa U-Play enables you to download games to your device and play offline anywhere. No internet connection required.

KID-FRIENDLY AND SAFE
Alfa U-play provides a safe, child-friendly and secure viewing experience for all ages. You can filter the apps by age and by category.

*Price excluding VAT.
**$0.14 per day is only available for prepaid users.

Subscribe now and enjoy a 7-Day Free Trial!

MORE FEATURES:

- Accessible from Android mobile devices and tablets.
- Enjoy a safe experience free of malware and viruses.
- Set a Pin Code to restrict access to games for ages 7+.
- Enjoy unlimited playtime.
- Install Alfa U-Play on multiple devices (Up to 10 devices, one player at a time).

Note: You can subscribe to this service from all devices (iOS, Android...) but you can only download the Alfa U-Play app on Android devices.
Some of your favorite games:

Click here to download the full list of games
SUBSCRIBE AND DOWNLOAD

Step1:
Go to your phone settings and turn on installation of apps from unknown sources to be able to install the app.

Step 2:
Subscribe using one of the below channels:
• Go to http://uplay.alfa.com.lb and enter your Alfa 8 digits mobile number then click on SUBSCRIBE NOW and go to Step 3
• Send an SMS to 1050 enclosing UP for $4/month or UPD for $0.14/day and go to step 4
• Dial *111# and select Services > Activate> U-play and go to step 4
• Click here to subscribe through your Alfa website account and go to step 4

Step 3:
You will receive a Pin Code by SMS on the number you have entered. In case you did not receive your Pin Code by SMS, click on RESEND PIN.
Enter the pin code and click on SUBSCRIBE.

Step 4: Download
• You will receive a welcome SMS containing a link that you can use to download Alfa U-Play on any Android phone or tablet
• Click on the link to download the app on any android device. You will be asked to verify your subscription via a pin code step

Note: If you subscribed through http://uplay.alfa.com.lb using an Android device, the download will kick off on your phone right after subscription and you will receive in parallel the welcome SMS

If you have an active subscription, you can download the app on Up to 10 devices, with one player at a time using the same download link

Important to know:
- The service will be renewed automaticallyon Alfa prepaid lines if the service's price is available in your account balance
- The service will be renewed on Alfa postpaid lines upon bill cycle