Line validity
The line validity period of the +961Alfa is 30 days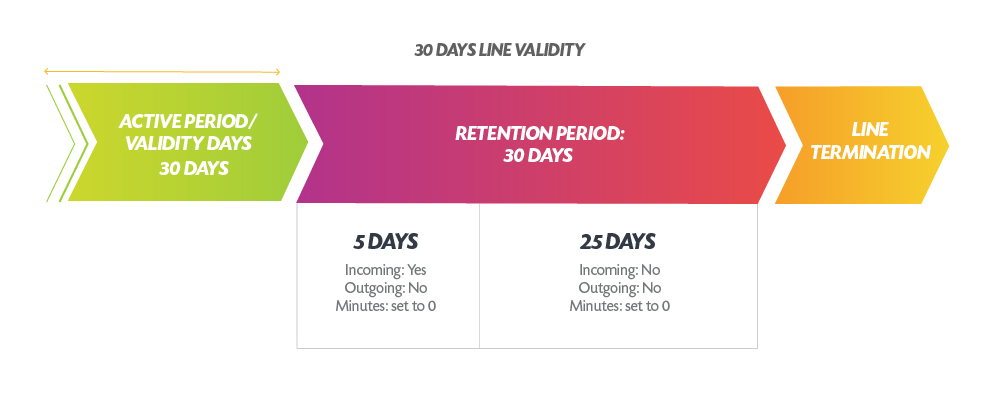 Retention period 1
During the first 5 days of retention, you can only receive incoming calls; no outgoing calls are allowed and your remaining minutes will be set to 0.

Retention period 2
After the first 5 days of retention, you will be granted 25 days retention during which incoming and outgoing calls are not allowed and you are kindly asked to recharge your +961Alfa line within this timeframe to keep it active.

Terminal period
After the retention period, your line will expire.


Service Cancellation

To change your credit card details:

Option 1
Click on Refill my Account
Enter your +961Alfa number
Under monthly subscription you will find a link to change your credit card details

Option 2
Go to "My profile" from within the application then click on "Request Service Cancelation" and confirm the pop-up notification.
A confirmation pop-up will confirm service deactivation.
You have to go to "My Profile" select "Refill my Account" then select to subscribe to the monthly subscription package and you'll be prompted to enter a new credit card details.


Need Support?

Our customer care representatives are ready to assist you 24/7 by dialing 111 from the +961Alfa app at any time or by emailing alfa.customercareteam@alfamobile.com.lb